Book Fair

Our book fair is open!
It will be held all of this week (October 8 - 12).

Each morning, the book fair will be open from 7:45 a.m. - 8:15 a.m. Monday through Thursday, students can come to the book fair from 3:05 - 4:00 p.m. in the afternoons. The book fair will only be open from 1:30 p.m. - 2:30 p.m. on Friday.

The online fair begins Monday Oct. 8 and runs all the way until Monday, Oct. 28. The homepage link for the online fair is
http://www.scholastic.com/bf/timpanogoselementaryschool.

We hope you'll all get the chance to attend the book fair! #TimpTigers #BookFair
Upcoming Events





October 15 - 17 - National School Lunch Week
October 17 - 1st Grade Field Trip to Museum of Curiosity
October 18 - 23 - Fall Break - No School
October 24 - 5th and 6th Grade Field Trip to Covey Center
October 26 - Preschool Story Time at 1:00 p.m. in the Library
October 31 - Halloween


School Picture Day




Tuesday, September 25th



Students will be bringing home a picture day flier with an envelope. If you'd like to order pictures, please follow the directions on the flier.

To prepay online, go through the following steps:

1. Go to www.bellphoto.com before picture day.
2. Click on the PREPAY link.
3. Enter our school code: timpanogosprovofall18.
4. Follow the prompts to complete your order.
5.

PRINT your receipt

and

enclose in the payment envelope

.

Here are a few of the important dates to remember in May!



May 22 - 6th Grade Field Trip to Boondocks
May 23 - 6th Grade Graduation - 1:00 p.m.
May 25 - Last Day of School - Early Release - 1:00 p.m.


Kindness Week is next week, April 23-27. Mr. Young will be doing various activities each day during lunch to help encourage different aspects of kindness with our students.
Teachers will be taking a few moments each day to reinforce the theme of the day to their classes.
Do you have a child that will be four by September 1st?
If so, check out this information!




Spring Break is from March 31-April 9. School will then resume on April 10th.


SEP Conferences will be held on Wednesday, February 7th, Thursday, February 8th, and Friday, February 9th. School will be dismissed at 1:30 p.m. on each of those days to allow time for conferences. After School will not be held on those days.

Use the link below to sign up for a time to meet with your child's teacher.
https://www.ptcfast.com/schools/Timpanogos_Elementary


Thank you for your continued help and support! We love getting to interact with your children each day!
Give Kids a Smile!

Please take a look at these fliers and see if your child qualifies for some free dental care. Please contact our nurse, Celeste Henderson, for more information about this opportunity!




Our fundraiser ENDS tomorrow,

Tuesday, October 17th!!

Please make sure your child brings back all of the

money they've raised and any unsold chocolate

tomorrow.
Fundraiser Questions



We have had several questions about our fundraiser. Here are a few of the most frequently asked questions and responses. If you have other questions, please feel free to contact the school.


1. What are the dates of the fundraiser?



The fundraiser runs from NOW until Tuesday, October 17th. At that point, you'll need to return the money for the chocolates sold and if you have any unsold chocolate, you return it to the school on the 17th.



2. Does my child need to sell the whole box of chocolates?



We encourage you to try and sell all of the chocolate bars, but if you fall short and are not able to sell them all, please return any of the unsold chocolate (in good condition) on October 17th.

3. My family has multiple children at your
school. Do I need to sign up for multiple boxes of chocolate?

No. You may sign for just one box of chocolate for your family. Once that one is sold, you can sign a permission slip for an additional box of chocolates, etc. Please realize that multiple prizes will not be awarded though. For example, your three children sell one box of chocolate. You would still only get one fidget spinner as a prize.



4. We sold our first box. Can we get another box to sell?



Yes! To get another box of chocolate, simply sign another permission slip.



Our district asked us to post this link on our website. We hope you'll take the time to review this information.

https://provo.edu/news/district-response-to-13-reasons-why-netflix-series/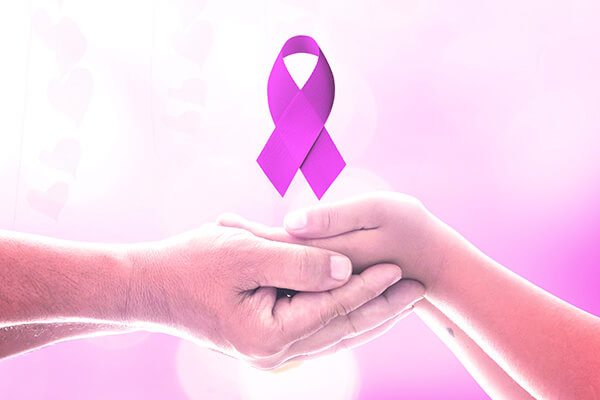 Do you have a child who will be a kindergartner next year? Registration is THIS Thursday, March 23rd from 3:30 p.m. - 5:00 p.m. in the gym.

Please bring your child's:

*Birth Certificate
*Immunizations' Record
*Proof of Residency
(ex. Utilities' Bill, Rental or Lease Agreement, etc.)

To get a head start, visit the website below to begin registering your child. This will help speed up the process on Thursday.

https://grades.provo.edu/public/

Once there, click on the New Student Registration tab and begin.
Sign Up for SEP Conferences

SEP Conferences will be held February 8th, 9th and 10th. We will be releasing school at 1:30 p.m. on each of those days, to allow time for conferences. Please take the time to sign up to meet with your child's teacher by clicking on the link below. Please note that Mrs. Yacolca's conferences will be after she returns from maternity leave. We appreciate all of your support!!
https://www.ptcfast.com/schools/Timpanogos_Elementary
Save the dates for our Parent Nights!


September 22, 2016 at 6:30 p.m.
Come participate in our annual meeting and learn how to connect content with your child's life, as well as, how to partner with your child's teacher.

October 27, 2016 at 6:30 p.m.
We'll be learning how to strengthen your child's auditory mode of learning and make memories with music.

January 19, 2017 at 6:30 p.m.
Our focus will be on how to strengthen your child's visual mode of learning.

February 23, 2017 at 6:30 p.m.
Our final parent night in this series will be how to strengthen your child's tactile and kinesthetic mode of learning.
Next week, September 12-16, is Bike

Safety Week!



Each day that your child to rides their bike (or scooter), they will be entered in a raffle to win cool prizes! Don't forget to remind them to be safe, lock up their bike or scooter, wear a helmet and have fun!
September 5
Labor Day
No school today.
September 13
Teeth Varnishing
*Please remember to sign permission slips for this service.
September 14
PTA Meeting
9:00 a.m.
September 22
Parent Night
6:30 p.m.
ATTENTION!

Please turn in your lunch applications!
Remember, you need to reapply for your lunch status each new school year.



Apply at

www.schoollunchapp.com

Back to School Open House
Tuesday, August 16, 2016
5:30 p.m. - 6:30 p.m.
During our Open House, come meet your child's teacher and visit their classroom, get information about our lunch program, and sign up for the PTA.

First Day of School
First through sixth grade students will begin school on Wednesday, August 17th.
Don't forget, the first bell is at 8:15 a.m. and the tardy bell is at 8:20 a.m.

Early Release Days
From August 17-August 26, school will be dismissed at 1:30 p.m. This will free up time for teachers to administer individual tests to students and meet with parents.
Beginning August 1st, our office will be open from 8:00 a.m. to 4:00 p.m. daily. If your children are new to our school, please come in and register them before school begins.

During July, our office will be open from 8:30 a.m. - 12:00 p.m. on Mondays, Tuesdays and Thursdays. On Wednesdays, we will have extended hours and be open from 8:30 a.m. - 4:00 p.m. If you have a new student to register, please come during these times. The office will be closed on Fridays.

The building will be closed for cleaning from July 25-July 29.
Attention!! We need volunteers to help out with field day on Thursday, May 26th. Please click on the link below and sign up. Thank you!

Volunteer



This Thursday, May 5th, is an Early Out Day at 1:30 p.m. for our Timpanogos Tigers. Teachers will be involved in training that afternoon.

We also have our Cinco de Mayo Fiesta on Thursday, May 5th beginning at 5:00 p.m. Come join the fun and festivities!

Are your children working on a Cinco de Mayo Fiesta Shoe Box entry? All students are invited to participate. They should use their creativity and imagination to create a miniature "float" out of a shoe box.

Floats should be turned into the office by May 4th. All entries should have the student's name, teacher and grade on the bottom of it.

Floats will be on display during our Cinco de Mayo Fiesta, where everyone will be able to vote for their favorite! Prizes will be awarded to the winners. Good luck!!


Our Second Annual Battle of the Books was held on Friday, April 15th. Everyone who participated had a great time. Congratulations to The Destroyers, who took home the top prize! We hope many more of our students will participate in this fantastic event next year!
The Art Show was a huge success! All artwork will continue to be up in our hallways for another few weeks. Stop by the school and check out the wonderful work in person!


Thursday, April 14th
5:00 p.m.-7:00 p.m.

Spring Break
No school from April 4th-April 8th.



If you haven't had the chance to register your new kindergarten student, please visit the office and begin that process before the end of April.

Our 2016-2017 Kindergarten Registration is THIS Friday, March 25th,
from 2:00 p.m to 4:00 p.m. in the gym.

https://forms.provo.edu/index.html

To save you some time, begin your online portion of registration by clicking the link above and filling out the information
BEFORE

Friday. Bring the following things with you on Friday:
**Child's birth certificate
**Child's immunization records
**Proof of residence (rental agreement or utility bill with current address, etc.)
**Two emergency contact names and phone numbers

Beginning in the 2016-2017 school year, Dual Immersion will no longer be offered in our Kindergarten classes at Timpanogos. Dual Immersion classes will start in first grade.
School Lunch Announcement
We have
a lot

of students charging for their lunch each day. Please check to make sure your child has lunch money in his or her account.


Please sign up for a time to meet with your child's teacher. Click on the picture below or copy and paste the website's address into your browser.

https://www.ptcfast.com/schools/Timpanogos_Elementary

We had a successful parent night on reading to and with your children. Thanks to everyone who came and supported us. It was a fun night!


Parent Night
Thursday, January 14th, at 6:00 p.m.
We are going to be discussing reading to and with your children.
Come join us!




It's Kindness Week this week, brought to you by our Kindness Club! This week, we will be trying to "Give the Grinch a Heart by Being Kind!" Students will record acts of kindness that they observe and try to help our Grinch's heart grow.

Monday, Dec. 7th: SMILE Day-Smile and pledge to be kind.
Tuesday, Dec. 8th: Please and Than You Day-Don't forget to say please and thank you!
Wednesday, Dec. 9th: Random Acts of Kindness-Do nice things without being asked.
Thursday, Dec. 10th: Give a Kind Meal-Bring a can of food to donate to the food bank.
Friday, Dec. 11th: Be a Secret Friend-Secretly do acts of kindness for your friends.